An Evening with Carl Reiner (F'43)
By Raquel del Castillo (L'10) and Kyle Fitzpatrick (C'08)
Click here to see the photo gallery!
Click to learn about the honorary degree Carl Reiner received from Georgetown.
It is rare to be able to sit in on a conversation with someone who has made history. But it is an exceptional moment indeed to have the privilege to spend an evening with someone who made history as one of a small band of geniuses that launched an art form, in this case television comedy, and has remained a creative tour de force driving its expansion for six decades.On May 24, 2011, the Georgetown Entertainment & Media Alliance (GEMA) hosted a special gathering with Hollywood superstar and Georgetown alumnus Carl Reiner (F'43) at the Paley Center for Media in Beverly Hills, California.
Interviewed by TV Guide Magazine's Senior TV Critic, Matt Roush, Reiner recounted his early days in the theater, memorable years at Georgetown and his rise to Hollywood icon status in front of an intimate crowd of Georgetown friends and alumni. The ever-versatile actor, writer, producer and director enchanted the sell out audience with his humor and warmth as he expressed his fondness for his time at Georgetown, his admiration for his fellow creators, his love for his family and his appreciation for the life he has led.

Another special guest was also in attendance: close friend of Reiner's and fellow Hollywood legend, Mel Brooks (The Producers, Blazing  Saddles, Young Frankenstein). Reiner and Brooks exchanged spontaneous banter throughout the night adding to the great delight of all. Reiner's daughter, Annie, his manager and nephew, George Shapiro, and other friends also joined the crowd. Reiner is widely admired for bringing excellence to every endeavor. He is likely best known for his starring role in Your  Show of Shows, creating and writing The  Dick Van Dyke Show, and his more recent appearances in the Ocean's  Eleven films and TV Land's Hot
In Cleveland, as well as directing well-loved, classic films including The Jerk, All of Me, and Oh God! Reiner sat casually in a director's-like chair alongside Roush and began the evening's discussion by showing the crowd his class photo from Georgetown, taken in front of the historic Healy Hall. Reiner spoke affectionately about his time at Georgetown, where he attended the School of Foreign Service to study French as part of his army service during World War II. He recalled his time living in the Copley Hall dormitory, the high caliber of his Jesuit professors, including one with close to ties to Lenin, and most memorably, the school's Christmas play, at which he made his mark by impersonating various well-known professors, including Edmund A. Walsh S.J., the austere founder of Georgetown's School of Foreign Service. Impersonations were –and still are—Reiner's specialty.
Reiner then discussed his transition into entertainment, where he made his first television break on Sid Caesar's
Your Show of Shows
. Reiner described the early ideas that lead to
The Dick Van Dyke Show
—writers talking about their wives—and how he wrote forty of the iconic television series' first sixty shows. In true Reiner form, he explained, with a laugh, "[I told my wife] give me Saturday and Sunday and I'll make us a hit!" Also while developing
The Dick Van Dyke Show
, Reiner discovered another legendary actress,
Mary
Tyler Moore. Reiner also detailed a few new projects. He mentioned the musical adaptation of one of his films:
Enter Laughing:
The Musical, an off-Broadway show based on his work and praised by the likes of Jerry Seinfeld. Reiner is also working on a new book entitled
Is That 
The Man? I'm The Man, Carl Reiner. The event was also joined by one of Reiner's current creative partners and producers,
Richard Appel
, who produces Fox's animated
The Cleveland
Show, which Reiner offers his vocal talents to. The talk closed on Reiner giving details on the other Cleveland show he is working on, TV Land's Hot In Cleveland, on which he plays Betty White's boyfriend.
The evening also featured a special presentation by Dr. Bernie Cook (C '90, G '91), Associate Dean and Director of Film and Media Studies at Georgetown College, Rich Battista (B'86), Founder and Chairman of GEMA, and Catherine Hagney Brown (C'84), President of GEMA. They updated the crowd on GEMA's deep involvement with the new academic minor in Film and Media Studies with an emphasis on social justice launched in spring 2011 at Georgetown College. The new program evolved out of a unique alliance between the University and GEMA. GEMA leaders championed the project for years, playing a key role in developing the program's concept and in coalescing alumni and entertainment industry passion and resources for its creation.
Battista and Hagney Brown took a moment to recognize the GEMA members who have been early financial supporters of the program, many of whom were in attendance, and explained that GEMA will continue to seek additional investors to expand the program's offerings. GEMA will also collaborate on content where appropriate, engage alumni as visiting faculty or speakers for on-campus events, provide current insight and professional support from the industry perspective, and offer career support for students and graduates. A new course being introduced this summer, for example, is being taught by Dr. Cook and GEMA DC Co-Director, Jody Arlington (C'93.)
About Mr. Reiner:
Carl Reiner, actor, writer, producer and director and one of the most creative minds in media and entertainment, has influenced nearly every major comedic talent for more than 50 years. The son of a watchmaker, he was born in the Bronx on March 20, 1922. In 1942, Reiner went into the U.S. Army and was trained as a radio operator. He later studied French on assignment at Georgetown University's School of Foreign Service in order to become an interpreter.
A twelve-time Emmy winner, Carl Reiner is best known as a co-star on the legendary television program Your Show of Shows; the creator and co-star of The Dick Van Dyke  Show; director of such feature films as The Jerk, All of Me, Oh God! and Where's Poppa? As an actor, he has starred in such films as The Russians are Coming, The Russians are Coming; Dead Men Don't Wear Plaid; and the Oceans movies with George Clooney and Matt Damon. He teamed up with Mel Brooks on the Grammy-winning 2000-Year-Old Man comedy albums. Reiner's books include Enter Laughing, All Kinds of Love, Continue Laughing, How Paul Robeson Saved My Life, My Anecdotal Life, Just Desserts and the children's books Tell Me a Silly Story, Tell Me a Scary Story  and Tell Me Another Scary Story. Reiner was inducted into the Television Academy Hall of Fame in 1999 and received the Kennedy Center Mark Twain Prize in Comedy in 2001.
About Mr Roush:Matt Roush is the senior TV critic for TV Guide Magazine. A Phi Beta Kappa graduate of Indiana University, his love for TV and deep knowledge of its history has led to frequent appearances on TV entertainment shows, as well as commentaries on specials, documentaries and DVD supplements. His fondest memory: moderating a sold-out cast reunion of Buffy the Vampire Slayer in Hollywood.
The special evening was made possible thanks to generous support from the event's sponsors: TV Guide Magazine and Concord Music Group, hospitality from The Paley Center for Media, and the tireless efforts of volunteers from GEMA and Georgetown University.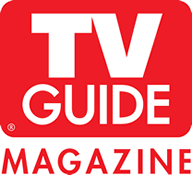 And Certified Printers, Hollywood, for printing the evening's program.
To get involved in the campaign to support Film and Media Studies at Georgetown, please contact Annamarie Bezzerides amb237@georgetown.edu